Material Diffusion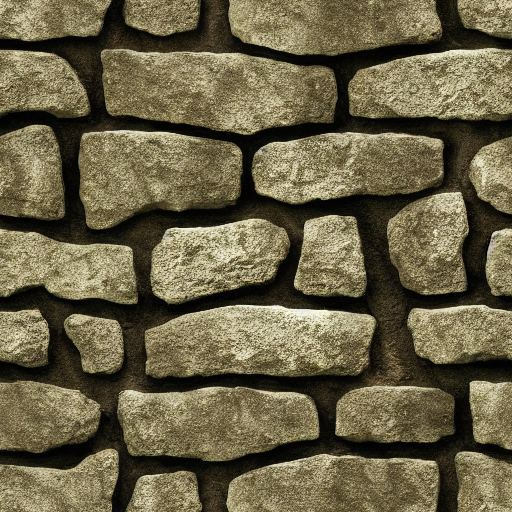 material-diffusion is a stable diffusion fork that utilizes the v1.5 model to generate tileable outputs. It is an image-to-image model that takes an input image and applies a diffusion process to produce a seamless and continuous result. This model is particularly useful for creating tileable textures and patterns that can be used in various applications such as computer graphics and game development.
Use cases
This AI model can be used in various technical applications that require the creation of tileable textures and patterns. For example, in computer graphics, this model can be used to generate high-quality and realistic textures for 3D models, which can enhance the visual appearance of virtual environments. Game developers can also utilize this model to create seamless and repetitive patterns for game assets, such as terrains, walls, or backgrounds. Additionally, this model can be employed in industrial design, where tileable textures are often used in product rendering and prototyping. The versatility of this model enables its potential use in a wide range of creative and technical fields. As for practical uses of this model, it could be integrated into graphics software tools, making it easier for designers and artists to quickly generate tileable textures without the need for extensive manual editing. It could also be integrated into game engines to provide developers with a streamlined process for generating high-quality game assets. Overall, the material-diffusion model has the potential to greatly improve the efficiency and quality of creating tileable patterns and textures in multiple industries.
Pricing
Hardware

Nvidia A100 (40GB) GPU
Prediction
Try it!
You can use this area to play around with demo applications that incorporate the Material Diffusion model. These demos are maintained and hosted externally by third-party creators. If you see an error, message me on Twitter.
Currently, there are no demos available for this model.
Overview
Summary of this model and related resources.
| Property | Value |
| --- | --- |
| Creator | tstramer |
| Model Name | Material Diffusion |
| Description | Stable diffusion fork for generating tileable outputs using v1.5 model |
| Tags | Image-to-Image |
| Model Link | View on Replicate |
| API Spec | View on Replicate |
| Github Link | No Github link provided |
| Paper Link | No paper link provided |
Popularity
How popular is this model, by number of runs? How popular is the creator, by the sum of all their runs?
| Property | Value |
| --- | --- |
| Runs | 1,552,848 |
| Model Rank | |
| Creator Rank | |
Cost
How much does it cost to run this model? How long, on average, does it take to complete a run?
| Property | Value |
| --- | --- |
| Cost per Run | $0.0115 |
| Prediction Hardware | Nvidia A100 (40GB) GPU |
| Average Completion Time | 5 seconds |