Flan T5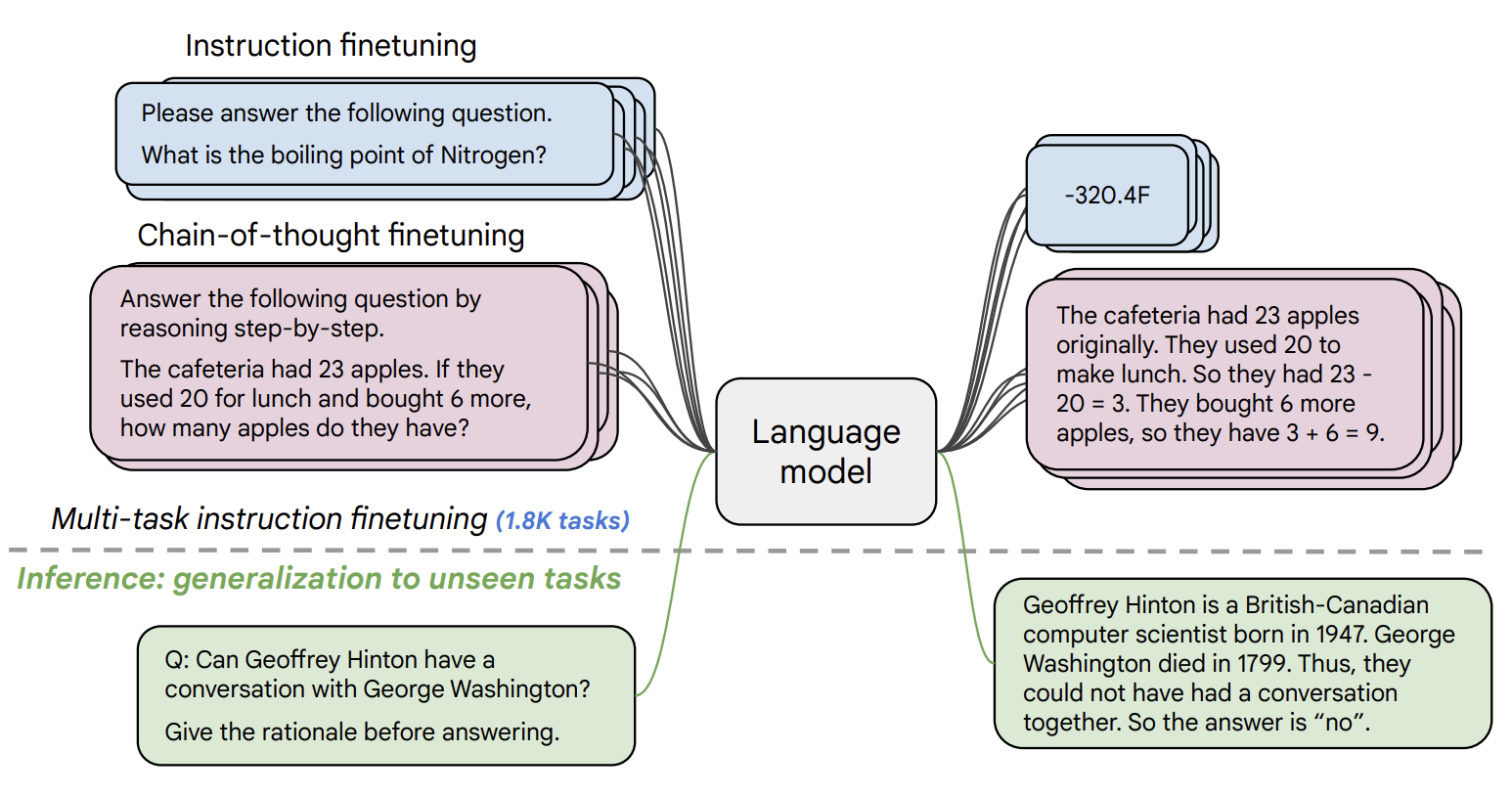 Flan-t5 is a language model developed by Google that is designed to perform tasks such as classification, summarization, and more. It is a text-to-text model that has been trained on a large amount of data and can generate accurate and coherent responses for various natural language processing tasks.
Use cases
Some possible use cases for Flan-t5 include text classification, where the model can analyze and categorize large volumes of text data, such as emails, customer reviews, or social media posts. It can also be used for text summarization, where it can condense lengthy documents or articles into shorter, more concise summaries. Additionally, Flan-t5 can be utilized for question answering, where it can provide accurate and relevant answers to user queries based on a given context. Other potential applications include sentiment analysis, document similarity, and language translation. With its powerful text generation capabilities, Flan-t5 has the potential to be integrated into various products and services, such as chatbots, virtual assistants, content recommendation systems, and language learning platforms.
Pricing
Hardware

Nvidia A100 (40GB) GPU
Prediction
Try it!
You can use this area to play around with demo applications that incorporate the Flan T5 model. These demos are maintained and hosted externally by third-party creators. If you see an error, message me on Twitter.
Currently, there are no demos available for this model.
Overview
Summary of this model and related resources.
Popularity
How popular is this model, by number of runs? How popular is the creator, by the sum of all their runs?
| Property | Value |
| --- | --- |
| Runs | 68,182 |
| Model Rank | |
| Creator Rank | |
Cost
How much does it cost to run this model? How long, on average, does it take to complete a run?
| Property | Value |
| --- | --- |
| Cost per Run | $0.0046 |
| Prediction Hardware | Nvidia A100 (40GB) GPU |
| Average Completion Time | 2 seconds |