Glid 3 Xl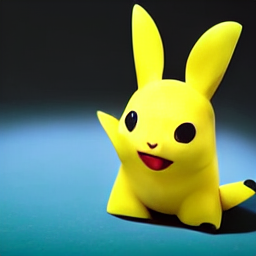 The glid-3-xl model is a text-to-image model that has been fine-tuned for inpainting. It is based on the latent diffusion text2im model and is designed for computer vision tasks. It can generate images based on textual descriptions and is specifically trained to fill in missing parts of an image.
Use cases
The glid-3-xl model has several potential use cases. One possible application is in computer vision research, where it can be used to generate images based on textual descriptions. This could be particularly useful in tasks such as image synthesis or data augmentation for training deep learning models. Additionally, the model's fine-tuning for inpainting makes it suitable for applications in image restoration or completion. It can be employed to fill in missing or damaged parts of images, potentially helping in tasks like digital restoration, artistic rendering, or virtual environment generation. Considering its capabilities and performance, potential products or practical uses that could be derived from this model include smart image editing software, virtual reality content creation tools, or even AI-powered art assistants that can turn textual descriptions into realistic visual representations.
Pricing
Hardware

Nvidia T4 GPU
Prediction
Try it!
You can use this area to play around with demo applications that incorporate the Glid 3 Xl model. These demos are maintained and hosted externally by third-party creators. If you see an error, message me on Twitter.
Currently, there are no demos available for this model.
Overview
Summary of this model and related resources.
Popularity
How popular is this model, by number of runs? How popular is the creator, by the sum of all their runs?
| Property | Value |
| --- | --- |
| Runs | 7,882 |
| Model Rank | |
| Creator Rank | |
Cost
How much does it cost to run this model? How long, on average, does it take to complete a run?
| Property | Value |
| --- | --- |
| Cost per Run | $0.011 |
| Prediction Hardware | Nvidia T4 GPU |
| Average Completion Time | 20 seconds |