Tonalamatl Diffusion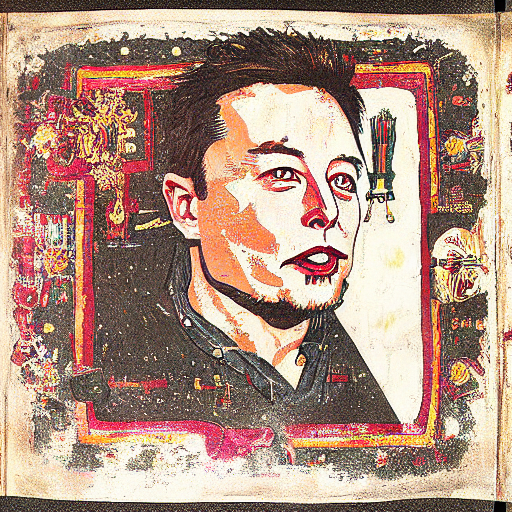 Tonalamatl-diffusion is a model that has been fine-tuned using Stable Diffusion on the Codex Borgia, which is a 16th century Meso-American manuscript. The model is able to generate images based on text prompts.
Use cases
Tonalamatl-diffusion has several potential use cases for a technical audience. For researchers and historians, this model can provide a valuable tool for studying and analyzing the Codex Borgia. The ability to generate images based on text prompts allows for a more in-depth exploration of the manuscript's content and visual representations. Additionally, this AI model can be used in the field of education to enhance the learning experience of students studying Meso-American history and art. The generation of visual representations based on textual descriptions can provide a unique and interactive way for students to engage with the material. Furthermore, artists and designers can utilize this model to gain inspiration for their own work or to incorporate Meso-American elements into their designs. The generated images can serve as a starting point or reference for creating new and unique pieces. Overall, the tonalamatl-diffusion model offers various practical uses, from historical analysis to education and creative inspiration.
Pricing
Hardware

Nvidia A100 (40GB) GPU
Prediction
Creator Models
Model
Cost
Runs
No other models by this creator
Try it!
You can use this area to play around with demo applications that incorporate the Tonalamatl Diffusion model. These demos are maintained and hosted externally by third-party creators. If you see an error, message me on Twitter.
Currently, there are no demos available for this model.
Overview
Summary of this model and related resources.
Property
Value
Creator
venkr
Model Name
Tonalamatl Diffusion
Description

Stable Diffusion fine-tuned of the Codex Borgia, a 16th century Meso-Americ...

Read more »

Tags

Text-to-Image

Model Link
View on Replicate
API Spec
View on Replicate
Github Link
No Github link provided
Paper Link
No paper link provided
Popularity
How popular is this model, by number of runs? How popular is the creator, by the sum of all their runs?
| Property | Value |
| --- | --- |
| Runs | 7,286 |
| Model Rank | |
| Creator Rank | |
Cost
How much does it cost to run this model? How long, on average, does it take to complete a run?
| Property | Value |
| --- | --- |
| Cost per Run | $0.3243 |
| Prediction Hardware | Nvidia A100 (40GB) GPU |
| Average Completion Time | 141 seconds |