Detic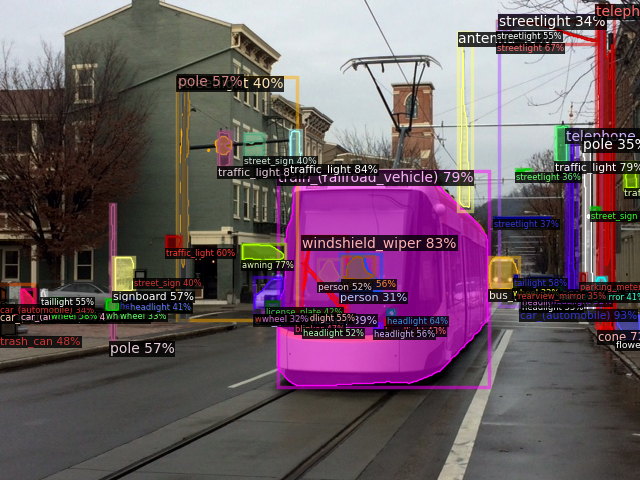 The model named "detic" is a text-to-text model that is capable of detecting any class given class names. It has been specifically trained to identify and classify various classes based on the names provided.
Use cases
The AI model called "detic" has the potential to be applied in a wide range of use cases for a technical audience. One possible application is in the field of software development, where it can be used to automatically identify and categorize classes based on their names. This could save developers significant time and effort, particularly in larger projects with numerous classes. Another potential use case is in data analysis and management. Detic can help classify different types of data based on their class names, allowing for more efficient organization and analysis of datasets. This can be especially useful in industries such as finance and healthcare, where accurate classification and handling of data is critical. Furthermore, detic could be employed in natural language processing tasks. By understanding and categorizing different types of language classes, it could assist in tasks such as sentiment analysis, topic identification, and language understanding. This could be valuable for developing chatbots, virtual assistants, and other AI-powered language processing systems. In terms of practical products or uses, detic could potentially be integrated into code editors or integrated development environments (IDEs) to provide real-time suggestions and guidance for developers. It could also be incorporated into data management systems to streamline data organization and retrieval. Additionally, detic could be leveraged by organizations to improve customer support systems by classifying incoming customer queries and routing them to the appropriate department or support team. In summary, the detic AI model offers exciting possibilities for automating class detection and classification in various fields such as software development, data analysis, and natural language processing. Its applications could lead to more efficient workflows, better data organization, and enhanced language processing systems.
Pricing
Hardware

Nvidia T4 GPU
Prediction
Try it!
You can use this area to play around with demo applications that incorporate the Detic model. These demos are maintained and hosted externally by third-party creators. If you see an error, message me on Twitter.
Currently, there are no demos available for this model.
Overview
Summary of this model and related resources.
Popularity
How popular is this model, by number of runs? How popular is the creator, by the sum of all their runs?
| Property | Value |
| --- | --- |
| Runs | 20,251 |
| Model Rank | |
| Creator Rank | |
Cost
How much does it cost to run this model? How long, on average, does it take to complete a run?
| Property | Value |
| --- | --- |
| Cost per Run | $0.00605 |
| Prediction Hardware | Nvidia T4 GPU |
| Average Completion Time | 11 seconds |