Object Removal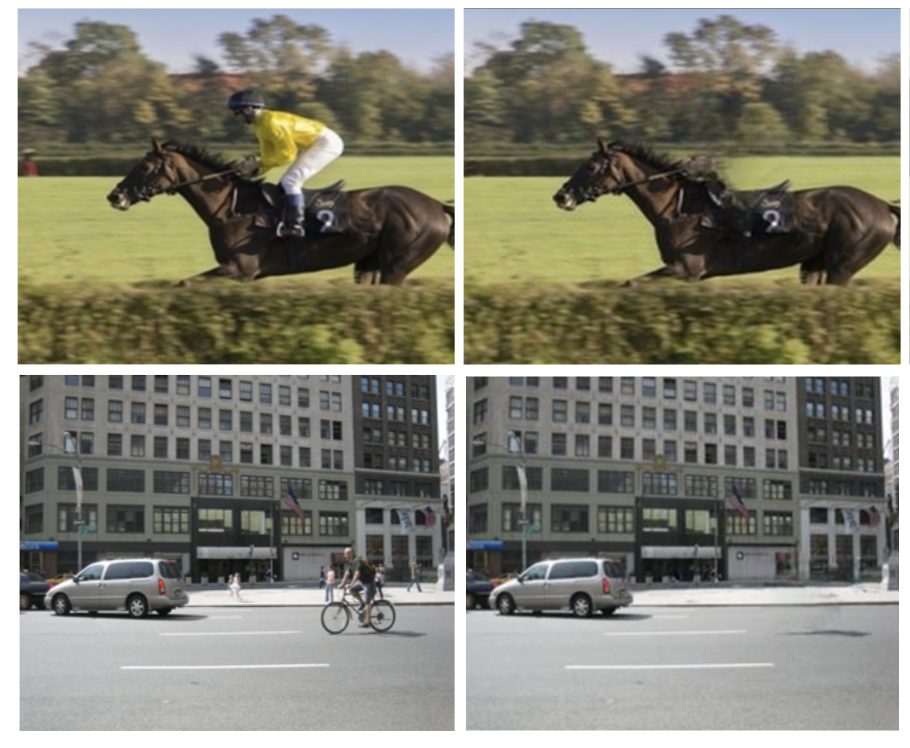 The object-removal model is a deep learning model that is trained to remove specific objects from an image. The model takes an input image and a mask that specifies the objects to be removed, and then generates an output image with those objects removed. It uses an image-to-image translation approach, where it learns to map the input image and mask to the desired output image through a training process using a large dataset of paired input-output images. The model uses a convolutional neural network architecture, and is trained using a combination of supervised and unsupervised learning techniques.
Use cases
The object-removal model has several potential use cases that would be valuable for various industries and applications. In the field of e-commerce, it could be used to automatically remove background clutter or unwanted objects from product images, creating cleaner and more visually appealing product listings. In the world of content creation, the model could be utilized to remove unwanted elements from photos or videos, saving time and effort in post-production editing. Additionally, in the field of image forensics, the model could aid in the identification and removal of sensitive or compromising information from images, bolstering privacy and security measures. With its ability to seamlessly remove objects from images, this AI model holds the potential to be integrated into a range of products or services, such as image editing software, e-commerce platforms, or even mobile applications that offer on-the-go object removal for photos.
Pricing
Hardware

Nvidia T4 GPU
Prediction
Creator Models
Model
Cost
Runs
No other models by this creator
Try it!
You can use this area to play around with demo applications that incorporate the Object Removal model. These demos are maintained and hosted externally by third-party creators. If you see an error, message me on Twitter.
Currently, there are no demos available for this model.
Overview
Summary of this model and related resources.
Popularity
How popular is this model, by number of runs? How popular is the creator, by the sum of all their runs?
| Property | Value |
| --- | --- |
| Runs | 8,876 |
| Model Rank | |
| Creator Rank | |
Cost
How much does it cost to run this model? How long, on average, does it take to complete a run?
| Property | Value |
| --- | --- |
| Cost per Run | $0.02475 |
| Prediction Hardware | Nvidia T4 GPU |
| Average Completion Time | 45 seconds |