Bfirshbooth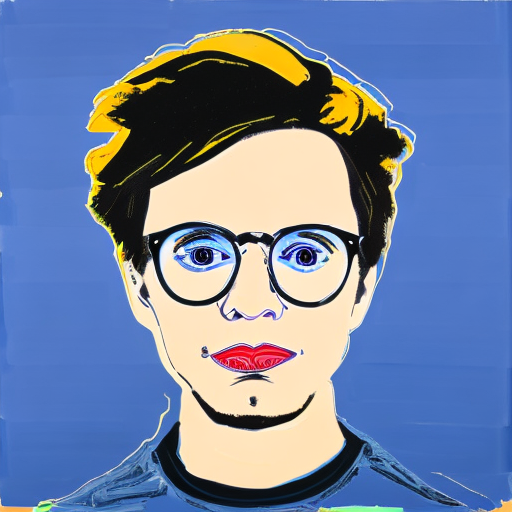 The model is a text-to-image generation model specifically designed to generate images of bfirshes. It takes in a text input and generates a corresponding image of a bfirsh based on that input. This model can be useful for generating bfirsh images for various applications such as artwork or visualizations.
Use cases
This AI text-to-image generation model for bfirshes can be applied to various use cases. For instance, artists and designers can use it to generate unique and creative bfirsh images for artwork or illustrations. It could also be used in industries that require visualizations or representations of data, such as data analysis or scientific research, where bfirshes could be utilized as a visual representation of specific data points or concepts. Additionally, this model could be integrated into applications or websites that involve user interaction, allowing users to generate personalized bfirsh images based on their input or preferences. Possible products or practical uses of this model include an image editor or creator that enables users to easily manipulate or customize generated bfirsh images, a digital art tool that generates original bfirsh artwork based on user-specified criteria, or a data visualization platform that incorporates bfirshes to represent various data sets in a visually appealing and intuitive manner.
Pricing
Hardware

Nvidia T4 GPU
Prediction
Try it!
You can use this area to play around with demo applications that incorporate the Bfirshbooth model. These demos are maintained and hosted externally by third-party creators. If you see an error, message me on Twitter.
Currently, there are no demos available for this model.
Overview
Summary of this model and related resources.
| Property | Value |
| --- | --- |
| Creator | bfirsh |
| Model Name | Bfirshbooth |
| Description | Generates bfirshes |
| Tags | Text-to-Image |
| Model Link | View on Replicate |
| API Spec | View on Replicate |
| Github Link | No Github link provided |
| Paper Link | No paper link provided |
Popularity
How popular is this model, by number of runs? How popular is the creator, by the sum of all their runs?
| Property | Value |
| --- | --- |
| Runs | 6,319 |
| Model Rank | |
| Creator Rank | |
Cost
How much does it cost to run this model? How long, on average, does it take to complete a run?
| Property | Value |
| --- | --- |
| Cost per Run | $0.0319 |
| Prediction Hardware | Nvidia T4 GPU |
| Average Completion Time | 58 seconds |