Lbnet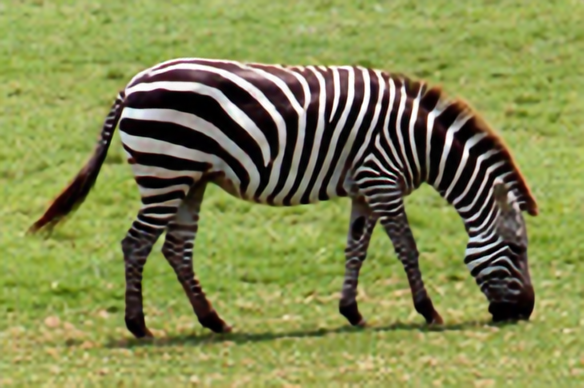 LBNet is a model designed for single-image super-resolution, which is the task of increasing the resolution and quality of a low-resolution image. The model uses a combination of symmetric convolutional neural networks (CNNs) and recursive transformers to improve the performance of super-resolution algorithms. LBNet is designed to be lightweight and efficient, making it suitable for real-time applications.
Use cases
LBNet offers a range of use cases for the technical community. For instance, it can be applied in medical imaging to enhance the quality and resolution of scans, providing doctors with clearer and more detailed images for accurate diagnoses. Additionally, LBNet can be employed in surveillance systems to enhance low-resolution footage, aiding in the identification and tracking of individuals or objects of interest. Another practical application could be in satellite or drone imagery, where LBNet can improve the quality of low-resolution images to enable more precise analysis and mapping. Furthermore, LBNet can be integrated into image editing software, allowing users to enhance the resolution and quality of their images with a single click. Other possible products or practical uses of this AI model include video upscaling applications, where LBNet can enhance the resolution and quality of low-resolution videos, and mobile photography apps, where LBNet can enhance the resolution of images taken on smartphone cameras.
Pricing
Hardware

Nvidia T4 GPU
Prediction
Creator Models
Model
Cost
Runs
No other models by this creator
Try it!
You can use this area to play around with demo applications that incorporate the Lbnet model. These demos are maintained and hosted externally by third-party creators. If you see an error, message me on Twitter.
Currently, there are no demos available for this model.
Overview
Summary of this model and related resources.
Popularity
How popular is this model, by number of runs? How popular is the creator, by the sum of all their runs?
| Property | Value |
| --- | --- |
| Runs | 6,565 |
| Model Rank | |
| Creator Rank | |
Cost
How much does it cost to run this model? How long, on average, does it take to complete a run?
| Property | Value |
| --- | --- |
| Cost per Run | $0.00715 |
| Prediction Hardware | Nvidia T4 GPU |
| Average Completion Time | 13 seconds |