Vqgan Clip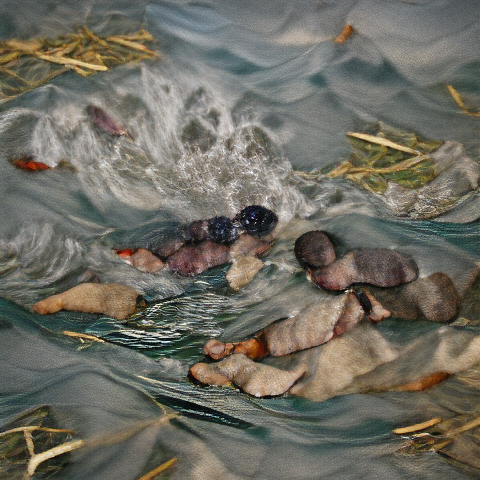 The vqgan-clip model combines the VQGAN model with the CLIP model to generate images. VQGAN is an image generation model that uses a technique called Vector Quantized Variational Autoencoder (VQ-VAE) to learn a compressed representation of an image dataset. CLIP is a model that learns to understand images and text, allowing it to generate images from textual prompts. By combining VQGAN and CLIP, the vqgan-clip model is able to generate images based on textual descriptions, providing a powerful tool for text-to-image generation tasks.
Use cases
The vqgan-clip model has a wide range of potential use cases in various industries. For artists and designers, it could be used as a creative tool to generate visuals based on written prompts or descriptive texts. This could help in the conceptualization phase of a project or provide inspiration for new ideas. In the advertising and marketing industries, vqgan-clip could be used to generate visual assets for campaigns or website designs based on textual descriptions of the desired outcome. It could also be used in virtual reality and gaming applications to generate realistic and immersive environments based on written narratives or storylines. Additionally, vqgan-clip could be utilized in educational settings, such as generating visual aids or illustrations for educational materials based on written explanations or concepts. Overall, the vqgan-clip model has the potential to be integrated into various products or services that require text-to-image generation capabilities, allowing for efficient and creative visual content creation.
Try it!
You can use this area to play around with demo applications that incorporate the Vqgan Clip model. These demos are maintained and hosted externally by third-party creators. If you see an error, message me on Twitter.
Currently, there are no demos available for this model.
Overview
Summary of this model and related resources.
Popularity
How popular is this model, by number of runs? How popular is the creator, by the sum of all their runs?
| Property | Value |
| --- | --- |
| Runs | 6,559 |
| Model Rank | |
| Creator Rank | |
Cost
How much does it cost to run this model? How long, on average, does it take to complete a run?
| Property | Value |
| --- | --- |
| Cost per Run | $- |
| Prediction Hardware | - |
| Average Completion Time | - |