Whisper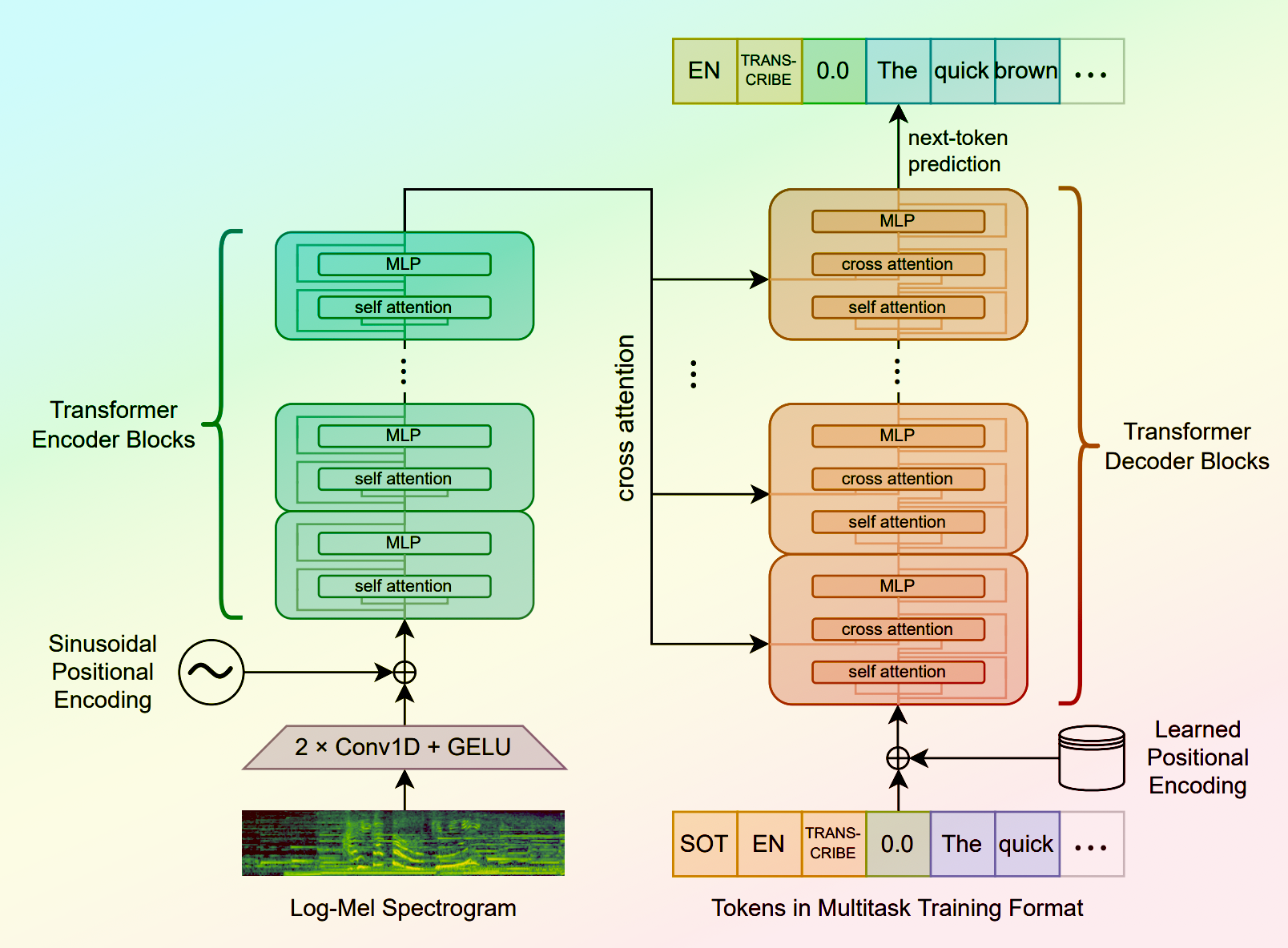 Whisper is a model that can convert speech from audio files into text. It is specifically designed to transcribe spoken language from a variety of sources, such as recordings or real-time audio streams. This model can be used in various applications, including transcription services, voice assistants, and speech-to-text software. With its accuracy and flexibility, Whisper can effectively convert spoken language into written text, making it easier to process and analyze audio data.
Use cases
Whisper, an AI model that converts speech from audio files into text, has a wide range of potential use cases for a technical audience. One such use case is transcription services, where Whisper can automate the process of transcribing recorded audio files, saving both time and effort. Another use case is in voice assistants, where Whisper can enhance the accuracy and responsiveness of these AI-powered assistants by converting spoken language into text that can be easily processed and understood. Additionally, Whisper can be integrated into speech-to-text software, enabling real-time transcription of audio streams for applications such as live captioning, dictation, and language learning tools. With its ability to accurately and flexibly transcribe spoken language, Whisper opens up possibilities for innovative products and practical uses in industries such as telecommunication, media, education, and customer service.
Pricing
Hardware

Nvidia T4 GPU
Prediction
Creator Models
Model
Cost
Runs
No other models by this creator
Try it!
You can use this area to play around with demo applications that incorporate the Whisper model. These demos are maintained and hosted externally by third-party creators. If you see an error, message me on Twitter.
Currently, there are no demos available for this model.
Overview
Summary of this model and related resources.
Popularity
How popular is this model, by number of runs? How popular is the creator, by the sum of all their runs?
| Property | Value |
| --- | --- |
| Runs | 3,728,107 |
| Model Rank | |
| Creator Rank | |
Cost
How much does it cost to run this model? How long, on average, does it take to complete a run?
| Property | Value |
| --- | --- |
| Cost per Run | $0.01815 |
| Prediction Hardware | Nvidia T4 GPU |
| Average Completion Time | 33 seconds |