Pytorch Animegan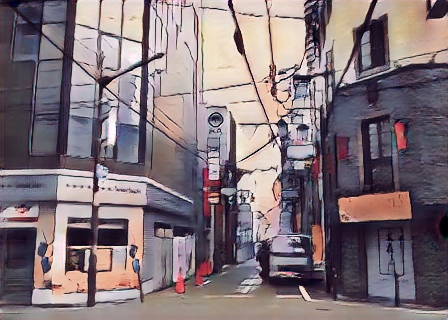 The pytorch-animegan model is a PyTorch implementation of AnimeGAN, which is a deep learning model for creating animated images from photos. It enables fast and efficient photo animation by using image-to-image translation techniques.
Use cases
The pytorch-animegan model has a multitude of potential use cases for technical users. It can be used by artists and animators to quickly transform their photos into animated images, allowing them to bring their creations to life with minimal effort. It can also be utilized in the entertainment industry, where it can be employed to add animation and visual effects to videos and films. Additionally, the model holds promise in the gaming industry, enabling game developers to generate animated characters and environments from simple reference images. Furthermore, it can have applications in virtual reality and augmented reality, enhancing the immersive experience by animating static images or objects in real-time. In terms of practical uses, this model can potentially be incorporated into software or mobile applications, providing users the ability to instantly animate their photos or videos with the touch of a button. It could also be utilized in online platforms and social media networks, allowing users to effortlessly create and share animated content.
Creator Models
Model
Cost
Runs
No other models by this creator
Try it!
You can use this area to play around with demo applications that incorporate the Pytorch Animegan model. These demos are maintained and hosted externally by third-party creators. If you see an error, message me on Twitter.
Currently, there are no demos available for this model.
Overview
Summary of this model and related resources.
Popularity
How popular is this model, by number of runs? How popular is the creator, by the sum of all their runs?
| Property | Value |
| --- | --- |
| Runs | 15,889 |
| Model Rank | |
| Creator Rank | |
Cost
How much does it cost to run this model? How long, on average, does it take to complete a run?
| Property | Value |
| --- | --- |
| Cost per Run | $0.008 |
| Prediction Hardware | CPU |
| Average Completion Time | 40 seconds |