Tedigan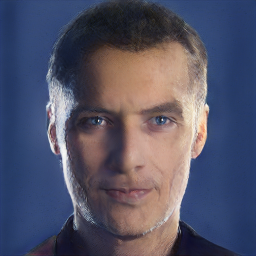 Text-Guided Diverse Face Image Manipulation is a model that generates diverse and realistic face images by manipulating existing images based on textual descriptions. It uses a variation of the VQ-VAE-2 image generation model, combined with a text-to-image synthesis model, to produce images that accurately represent the text input. The model has been trained on a large dataset of face images and textual descriptions, allowing it to generate highly realistic and varied images based on textual prompts.
Use cases
This AI model has a wide range of potential use cases in various industries. For example, in the entertainment industry, it could be used to generate diverse and realistic character designs based on textual descriptions, allowing filmmakers and game developers to easily visualize their characters before production. In the fashion industry, the model could be used to create virtual models for clothing brands, eliminating the need for physical photo shoots and streamlining the design process. Additionally, in the retail and e-commerce industry, the model could be used to generate realistic product images based on textual descriptions, helping customers visualize products before making a purchase. Overall, this AI model has the potential to revolutionize how images are created and manipulated, enabling a wide array of practical applications and product innovations.
Pricing
Hardware

Nvidia T4 GPU
Prediction
Creator Models
Model
Cost
Runs
No other models by this creator
Try it!
You can use this area to play around with demo applications that incorporate the Tedigan model. These demos are maintained and hosted externally by third-party creators. If you see an error, message me on Twitter.
Currently, there are no demos available for this model.
Overview
Summary of this model and related resources.
Popularity
How popular is this model, by number of runs? How popular is the creator, by the sum of all their runs?
| Property | Value |
| --- | --- |
| Runs | 7,824 |
| Model Rank | |
| Creator Rank | |
Cost
How much does it cost to run this model? How long, on average, does it take to complete a run?
| Property | Value |
| --- | --- |
| Cost per Run | $0.0473 |
| Prediction Hardware | Nvidia T4 GPU |
| Average Completion Time | 86 seconds |