Pixray Text2image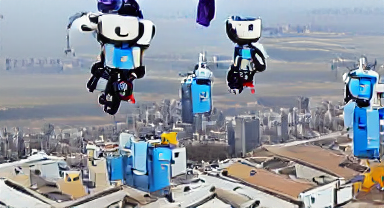 pixray-text2image is a model that utilizes the capabilities of pixray to generate an image from a text prompt. It takes in a piece of text as input and generates a corresponding image as output. This model enables the translation of textual descriptions into visual representations, providing a useful tool for various applications including content generation, visual storytelling, and image synthesis.
Use cases
The use cases for pixray-text2image are numerous and varied. One possible use case is in content generation, where this model could be used to automatically generate images based on written text for articles, blog posts, or social media posts. This could help enhance the visual appeal of the content and make it more engaging for the audience. Another use case is in visual storytelling, where authors or filmmakers could use this model to bring their written stories to life by generating images that represent key scenes or characters. This could enhance the storytelling experience and make it more immersive for the audience. Additionally, this model could be used in image synthesis, where text-based descriptions could be converted into realistic images for various applications such as virtual reality, video games, or architectural visualization. Overall, the possibilities for practical uses of pixray-text2image are vast, and it has the potential to revolutionize content creation and image synthesis in numerous industries.
Pricing
Hardware

Nvidia T4 GPU
Prediction
Try it!
You can use this area to play around with demo applications that incorporate the Pixray Text2image model. These demos are maintained and hosted externally by third-party creators. If you see an error, message me on Twitter.
Currently, there are no demos available for this model.
Overview
Summary of this model and related resources.
Popularity
How popular is this model, by number of runs? How popular is the creator, by the sum of all their runs?
| Property | Value |
| --- | --- |
| Runs | 222,122 |
| Model Rank | |
| Creator Rank | |
Cost
How much does it cost to run this model? How long, on average, does it take to complete a run?
| Property | Value |
| --- | --- |
| Cost per Run | $- |
| Prediction Hardware | Nvidia T4 GPU |
| Average Completion Time | - |