Hcflow Sr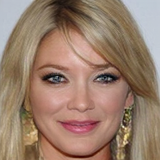 hcflow-sr is a model designed for image super-resolution. It takes low-resolution images as input and generates high-resolution versions of the images. This is achieved through a deep learning approach that leverages a self-attention mechanism. The model can be used to enhance the details and quality of low-resolution images, making them suitable for a wide range of applications such as image enhancement, printing, and computer vision tasks.
Use cases
The hcflow-sr AI model offers a range of potential use cases for a technical audience. One possible application is in image enhancement, where the model can be used to improve the quality and details of low-resolution images, making them more visually appealing. Another use case is in printing, where the model can enhance the resolution of images, ensuring high-quality prints. Additionally, the hcflow-sr model can be beneficial in computer vision tasks, such as object recognition, by improving the clarity and sharpness of images, enabling better analysis and detection capabilities. Considering these capabilities, potential products or practical uses of this model could include image editing software with built-in super-resolution features, online services for enhancing image quality, or integration into image processing pipelines to improve the quality of input images.
Pricing
Hardware

Nvidia T4 GPU
Prediction
Creator Models
| Model | Cost | Runs |
| --- | --- | --- |
| Swinir | $0.0276 | 4,914,245 |
Try it!
You can use this area to play around with demo applications that incorporate the Hcflow Sr model. These demos are maintained and hosted externally by third-party creators. If you see an error, message me on Twitter.
Currently, there are no demos available for this model.
Overview
Summary of this model and related resources.
Popularity
How popular is this model, by number of runs? How popular is the creator, by the sum of all their runs?
| Property | Value |
| --- | --- |
| Runs | 181,295 |
| Model Rank | |
| Creator Rank | |
Cost
How much does it cost to run this model? How long, on average, does it take to complete a run?
| Property | Value |
| --- | --- |
| Cost per Run | $0.01375 |
| Prediction Hardware | Nvidia T4 GPU |
| Average Completion Time | 25 seconds |