Mpt 7b Storywriter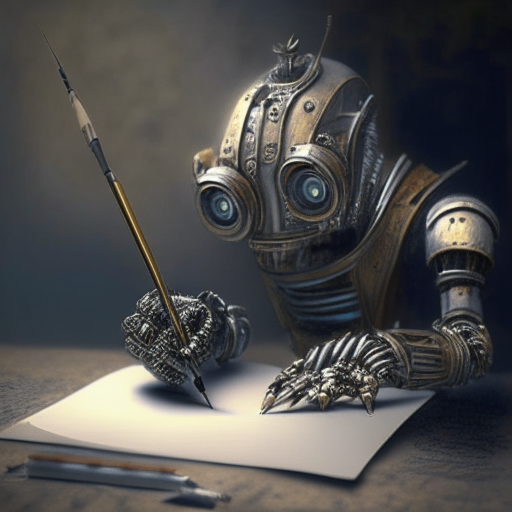 mpt-7b-storywriter is a language model that has been fine-tuned with 7 billion parameters to support contexts with more than 65,000 tokens. It is designed to generate coherent and creative stories, making it a valuable tool for generating long-form text in a variety of applications.
Use cases
The mpt-7b-storywriter AI model has several potential use cases for technical audiences. First, it can be used to automate the process of generating long-form technical documentation or reports, saving time and effort for technical writers. It can also be utilized in content creation for storytelling purposes, such as generating plot outlines or fleshing out character arcs in video games or interactive narratives. Additionally, this AI model can be integrated into chatbot systems to provide more in-depth and interactive conversations. It could also assist in the generation of detailed and realistic scenarios for training simulations in fields like medicine or engineering. Overall, the mpt-7b-storywriter AI model has the potential to be a powerful tool for creating coherent and imaginative text in a variety of practical applications.
Pricing
Hardware

Nvidia A100 (40GB) GPU
Prediction
Try it!
You can use this area to play around with demo applications that incorporate the Mpt 7b Storywriter model. These demos are maintained and hosted externally by third-party creators. If you see an error, message me on Twitter.
Currently, there are no demos available for this model.
Overview
Summary of this model and related resources.
Popularity
How popular is this model, by number of runs? How popular is the creator, by the sum of all their runs?
| Property | Value |
| --- | --- |
| Runs | 7,587 |
| Model Rank | |
| Creator Rank | |
Cost
How much does it cost to run this model? How long, on average, does it take to complete a run?
| Property | Value |
| --- | --- |
| Cost per Run | $0.0322 |
| Prediction Hardware | Nvidia A100 (40GB) GPU |
| Average Completion Time | 14 seconds |