Arf Svox2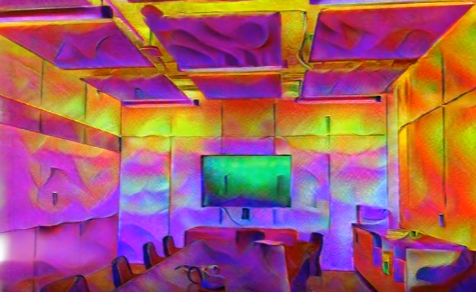 The arf-svox2 model is a deep learning model that allows for the transfer of the style of an image to a 3D scene using a technique called Artistic Radiance Fields. It is based on the NeRF (Neural Radiance Fields) method and aims to generate visually appealing and artistic renderings of 3D scenes. With the arf-svox2 model, users can input an image and a 3D scene, and the model will apply the style of the image to the scene, resulting in a stylized rendering of the scene.
Use cases
The arf-svox2 model has a variety of potential use cases for a technical audience. One possible use case is in the field of computer graphics and animation, where the model could be used to generate visually appealing and stylized renderings of 3D scenes for movies, video games, and virtual reality experiences. Another use case is in the field of design, where the model could be used to apply different artistic styles to architectural visualizations or product designs, allowing designers to explore different aesthetics and create more visually striking presentations. Additionally, the model could be used in the field of augmented reality, where it could help enhance the visual appearance of virtual objects by transferring the style from real-world images to the virtual environment. In terms of products and practical uses, the arf-svox2 model could potentially be integrated into 3D modeling software or design tools, allowing users to easily apply different artistic styles to their 3D scenes. It could also be used as part of a content creation pipeline for movies and video games, providing artists with a powerful tool for creating visually stunning and unique environments.
Pricing
Hardware

Nvidia T4 GPU
Prediction
Try it!
You can use this area to play around with demo applications that incorporate the Arf Svox2 model. These demos are maintained and hosted externally by third-party creators. If you see an error, message me on Twitter.
Currently, there are no demos available for this model.
Overview
Summary of this model and related resources.
Popularity
How popular is this model, by number of runs? How popular is the creator, by the sum of all their runs?
| Property | Value |
| --- | --- |
| Runs | 14,546 |
| Model Rank | |
| Creator Rank | |
Cost
How much does it cost to run this model? How long, on average, does it take to complete a run?
| Property | Value |
| --- | --- |
| Cost per Run | $- |
| Prediction Hardware | Nvidia T4 GPU |
| Average Completion Time | - |