Dalle Mega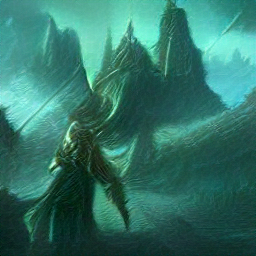 DALL·E Mega is a text-to-image model that generates high-resolution images from text descriptions. It is a more advanced version of the original DALL·E model and produces better results. However, it is recommended to use the min-dalle model instead, as it is considered superior.
Use cases
DALLE Mega can find practical applications in diverse fields. In graphic design and advertising, it can be used to generate stunning visuals for marketing materials based on simple text descriptions. In art and creative industries, it can aid in the creation of realistic illustrations or help generate ideas for new artwork. In the e-commerce sector, it can assist in quickly generating product images or prototypes based on textual product descriptions. Moreover, in virtual world creation or gaming, it can be employed to automatically generate realistic scenery or characters based on textual specifications. The possibilities are extensive, limited only by the creativity and needs of the users.
Pricing
Hardware

Nvidia T4 GPU
Prediction
Try it!
You can use this area to play around with demo applications that incorporate the Dalle Mega model. These demos are maintained and hosted externally by third-party creators. If you see an error, message me on Twitter.
Currently, there are no demos available for this model.
Overview
Summary of this model and related resources.
Popularity
How popular is this model, by number of runs? How popular is the creator, by the sum of all their runs?
| Property | Value |
| --- | --- |
| Runs | 11,933 |
| Model Rank | |
| Creator Rank | |
Cost
How much does it cost to run this model? How long, on average, does it take to complete a run?
| Property | Value |
| --- | --- |
| Cost per Run | $0.0253 |
| Prediction Hardware | Nvidia T4 GPU |
| Average Completion Time | 46 seconds |