Arcane Diffusion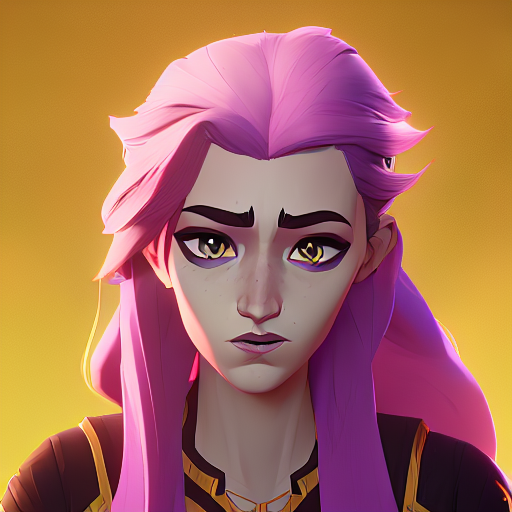 This model, called arcane-diffusion, is a text-to-image model that uses the Stable Diffusion via Dreambooth technique. It takes text input and generates corresponding images based on the description provided.
Use cases
Arcane-diffusion could be a valuable tool for various technical applications. It could be used in computer graphics and game development to quickly generate visual assets based on textual descriptions. Designers and artists could use this model to visualize their ideas by simply describing them in text form. Advertising and marketing teams could leverage arcane-diffusion to create compelling visual representations of their products or concepts without the need for extensive manual design work. In the field of virtual reality and augmented reality, this model could be utilized to generate realistic virtual worlds or augment real environments with virtual elements. Additionally, architects and interior designers could benefit from arcane-diffusion to visualize architectural designs and interior spaces before implementation. Overall, the possibilities are vast, and there is potential for creating commercial products or services that empower users to swiftly transform their ideas into visual forms.
Pricing
Hardware

Nvidia T4 GPU
Prediction
Try it!
You can use this area to play around with demo applications that incorporate the Arcane Diffusion model. These demos are maintained and hosted externally by third-party creators. If you see an error, message me on Twitter.
Currently, there are no demos available for this model.
Overview
Summary of this model and related resources.
| Property | Value |
| --- | --- |
| Creator | nitrosocke |
| Model Name | Arcane Diffusion |
| Description | Arcane on Stable Diffusion via Dreambooth |
| Tags | Text-to-Image |
| Model Link | View on Replicate |
| API Spec | View on Replicate |
| Github Link | No Github link provided |
| Paper Link | No paper link provided |
Popularity
How popular is this model, by number of runs? How popular is the creator, by the sum of all their runs?
| Property | Value |
| --- | --- |
| Runs | 34,714 |
| Model Rank | |
| Creator Rank | |
Cost
How much does it cost to run this model? How long, on average, does it take to complete a run?
| Property | Value |
| --- | --- |
| Cost per Run | $0.0088 |
| Prediction Hardware | Nvidia T4 GPU |
| Average Completion Time | 16 seconds |