Stable_diffusion_infinite_zoom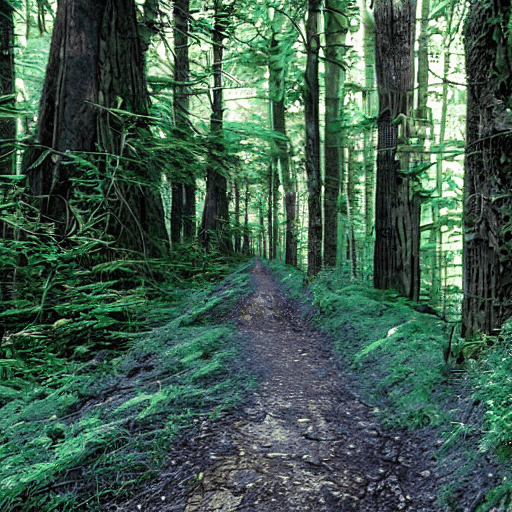 The model "stable_diffusion_infinite_zoom" uses Runway's Stable-diffusion inpainting model to create an infinite loop video. It is inspired by a Twitter post and performs inpainting on videos by filling in missing or obscured parts with plausible content. The resulting video creates an illusion of an infinitely zooming view.
Use cases
The stable_diffusion_infinite_zoom model offers several potential use cases for creative applications and practical products. Firstly, it can be used in video editing software or apps to enhance and stylize videos by adding an infinitely zooming effect. This could be applied to various genres such as music videos, advertisements, or even films, to create visually captivating and immersive experiences. Additionally, this AI model can be utilized in virtual reality (VR) applications, allowing users to explore and navigate virtual worlds with an illusion of endless zooming perspectives. It can also be employed in digital art platforms, enabling artists to generate dynamic and mesmerizing looping videos that can be shared and exhibited online. Furthermore, this model could find applications in architectural visualization or interior design, where it can be used to showcase spaces by simulating infinite zooming movements, giving clients a sense of the space's depth and breadth. Overall, the stable_diffusion_infinite_zoom model enhances video content creation with its unique infinite zooming ability, opening up new possibilities for visual storytelling and immersive experiences.
Pricing
Hardware

Nvidia A100 (40GB) GPU
Prediction
Try it!
You can use this area to play around with demo applications that incorporate the Stable_diffusion_infinite_zoom model. These demos are maintained and hosted externally by third-party creators. If you see an error, message me on Twitter.
Currently, there are no demos available for this model.
Overview
Summary of this model and related resources.
Popularity
How popular is this model, by number of runs? How popular is the creator, by the sum of all their runs?
| Property | Value |
| --- | --- |
| Runs | 30,489 |
| Model Rank | |
| Creator Rank | |
Cost
How much does it cost to run this model? How long, on average, does it take to complete a run?
| Property | Value |
| --- | --- |
| Cost per Run | $0.0851 |
| Prediction Hardware | Nvidia A100 (40GB) GPU |
| Average Completion Time | 37 seconds |