Epicajism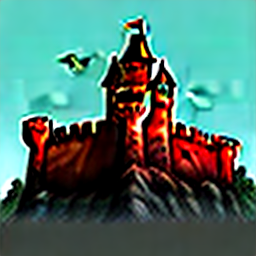 EpicAJism is a text-to-image model that generates pictures inspired by the text input. It is designed to create epic and imaginative visuals based on textual descriptions.
Use cases
EpicAJism, a text-to-image model, has a multitude of exciting use cases for the technical community. It could be employed in the entertainment industry, where scriptwriters and authors can leverage its capabilities to visually depict their ideas, enabling a new level of storytelling. Graphic designers can utilize it to quickly generate visual representations of their concepts, enhancing their creative process. Additionally, it can find applications in gaming, enabling developers to create dynamic and immersive game environments based on textual descriptions. This AI model can also be employed in virtual reality and augmented reality applications, allowing users to generate realistic and stunning visuals in real-time. Furthermore, it can be integrated into e-commerce platforms, offering personalized and engaging visuals to customers based on their product preferences or descriptions. The possibilities for EpicAJism are vast and include potential products such as a creative writing tool, a game development plugin, or an AR/VR content creation platform.
Try it!
You can use this area to play around with demo applications that incorporate the Epicajism model. These demos are maintained and hosted externally by third-party creators. If you see an error, message me on Twitter.
Currently, there are no demos available for this model.
Overview
Summary of this model and related resources.
Popularity
How popular is this model, by number of runs? How popular is the creator, by the sum of all their runs?
| Property | Value |
| --- | --- |
| Runs | 7,639 |
| Model Rank | |
| Creator Rank | |
Cost
How much does it cost to run this model? How long, on average, does it take to complete a run?
| Property | Value |
| --- | --- |
| Cost per Run | $- |
| Prediction Hardware | - |
| Average Completion Time | - |