Imagebind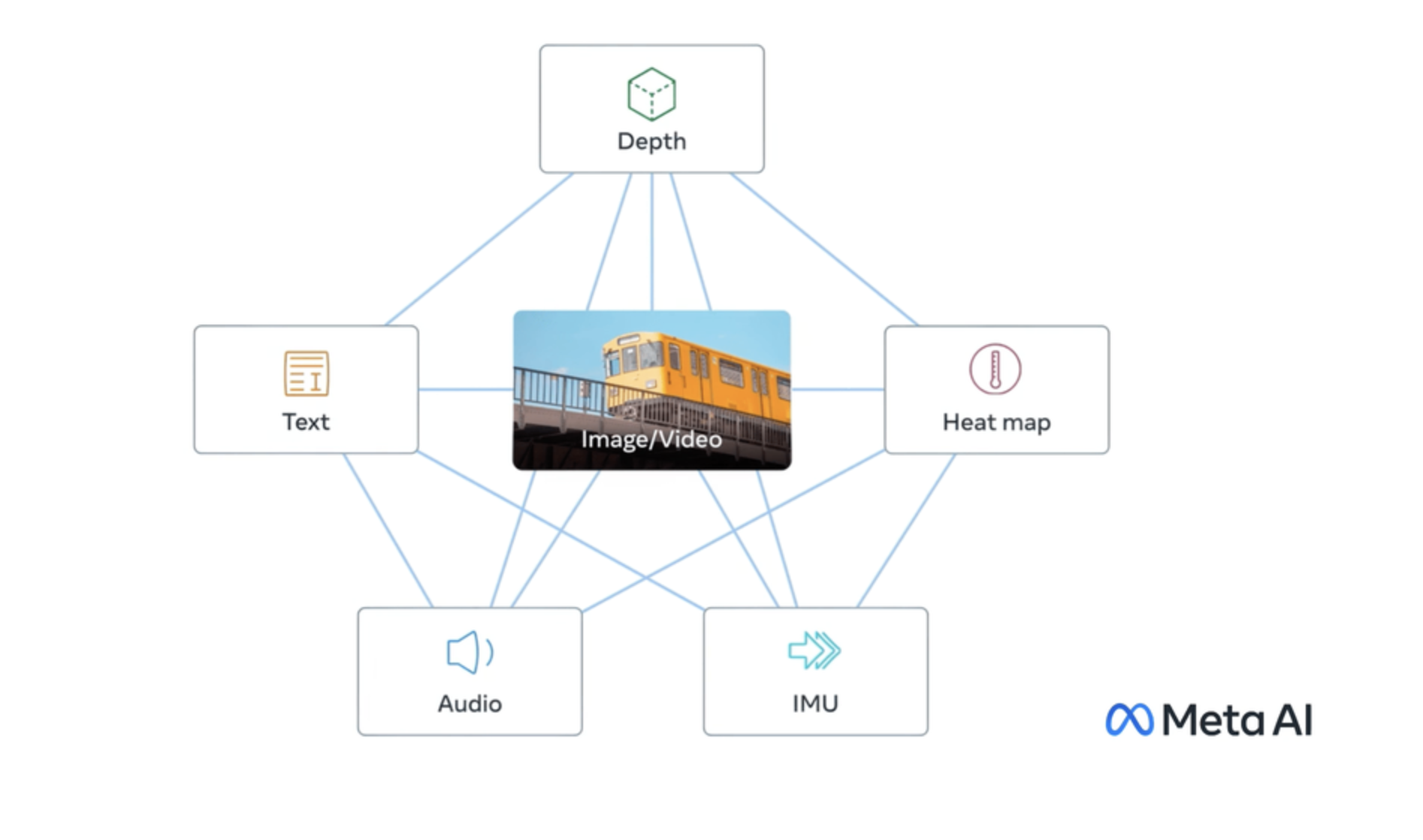 The imagebind model is a multi-modal model that combines text, audio, and image embeddings into a single representation. It allows for the conversion of these different modalities into a shared space, enabling the retrieval and manipulation of data across modalities. This model is useful for tasks such as text-to-image synthesis, captioning, and cross-modal search.
Use cases
The imagebind model has several potential use cases in various technical applications. For example, it could be used in text-to-image synthesis systems, enabling the generation of realistic images based on textual descriptions. This could have practical uses in design, advertising, and virtual reality applications, where users can simply describe what they want and have the AI generate an appropriate image. Additionally, the model could be used in captioning systems, automatically generating captions for images or videos based on their content. This could be helpful for content creators, as well as for accessibility purposes. Furthermore, the model can facilitate cross-modal search, allowing users to search for images, audio, or text based on the content of the other modalities. This could be useful in content management systems, digital libraries, or social media platforms, where users can search for related content across different modalities. Overall, the imagebind model opens up opportunities for creating innovative products and services that leverage the power of multi-modal representations.
Pricing
Hardware

Nvidia T4 GPU
Prediction
Try it!
You can use this area to play around with demo applications that incorporate the Imagebind model. These demos are maintained and hosted externally by third-party creators. If you see an error, message me on Twitter.
Currently, there are no demos available for this model.
Overview
Summary of this model and related resources.
Popularity
How popular is this model, by number of runs? How popular is the creator, by the sum of all their runs?
| Property | Value |
| --- | --- |
| Runs | 228,720 |
| Model Rank | |
| Creator Rank | |
Cost
How much does it cost to run this model? How long, on average, does it take to complete a run?
| Property | Value |
| --- | --- |
| Cost per Run | $0.00055 |
| Prediction Hardware | Nvidia T4 GPU |
| Average Completion Time | 1 seconds |