Qart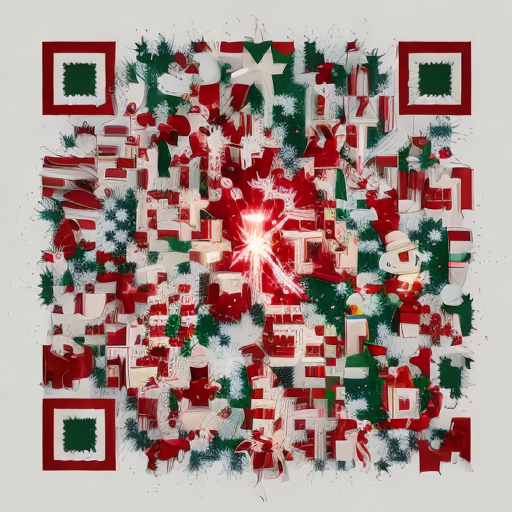 The qart model is an Image-to-Image AI model capable of creating artistic QR codes using natural language inputs. It generates a visually enhanced QR code based on the text and attributes provided in its input, which include parameters like guidance scale, URL for input image, number of inference steps, and conditioning scales for tile and brightness. The output is an URL pointing to the generated QR image. For instance, if you input a phrase like "christmas explosion" with specific input parameters, it will generate a customized QR code that's artistically rendered based on your specifications.
Use cases
The qart AI model, which creates artistic QR codes employing natural language, can serve several interesting applications. One may be in the field of marketing, where businesses can use these creative QR codes to engage customers better, providing a visually pleasing experience as well as facilitating easy access to websites or online promotions. Likewise, event organizers could employ the model to generate attractive QR codes for tickets, attracting more attention and thus possibly boosting the event's visibility. Furthermore, artists or designers might leverage it to integrate aesthetically pleasing QR codes into their artworks or designs. Alternatively, the AI model could be incorporated into an app or software tool for individuals to create personalized, artistic QR codes for their social media, blogs, or online portfolios. Additionally, the qart model could generate decorative QR codes for products—providing not only utility but also adding to the visual appeal.
Creator Models
Model
Cost
Runs
No other models by this creator
Try it!
You can use this area to play around with demo applications that incorporate the Qart model. These demos are maintained and hosted externally by third-party creators. If you see an error, message me on Twitter.
Currently, there are no demos available for this model.
Overview
Summary of this model and related resources.
| Property | Value |
| --- | --- |
| Creator | tonyadastra |
| Model Name | Qart |
| Description | Create beautiful, artistic QR codes with natural language |
| Tags | Image-to-Image |
| Model Link | View on Replicate |
| API Spec | View on Replicate |
| Github Link | No Github link provided |
| Paper Link | No paper link provided |
Popularity
How popular is this model, by number of runs? How popular is the creator, by the sum of all their runs?
| Property | Value |
| --- | --- |
| Runs | 206,363 |
| Model Rank | |
| Creator Rank | |
Cost
How much does it cost to run this model? How long, on average, does it take to complete a run?
| Property | Value |
| --- | --- |
| Cost per Run | $- |
| Prediction Hardware | - |
| Average Completion Time | - |