Hello World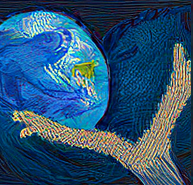 The hello-world model is a small language model that is capable of generating the phrase "hello." It is a basic example of a text-to-text model and serves as a starting point for building more complex language models.
Use cases
The hello-world model serves as a foundational example for developers and researchers exploring text-to-text AI models. While its functionality is simple, it provides a starting point for understanding the principles of natural language processing and text generation. With this model as a building block, developers can create more advanced applications such as chatbots, language translation systems, and content generation tools. This model's practical uses could include generating automated greetings in customer service chatbots, building language learning apps that provide translations and pronunciation guides, or developing content generation tools that assist writers with generating introductory phrases or templates. The hello-world model is just the first step in exploring the vast potential of text-to-text AI models.
Try it!
You can use this area to play around with demo applications that incorporate the Hello World model. These demos are maintained and hosted externally by third-party creators. If you see an error, message me on Twitter.
Currently, there are no demos available for this model.
Overview
Summary of this model and related resources.
Popularity
How popular is this model, by number of runs? How popular is the creator, by the sum of all their runs?
| Property | Value |
| --- | --- |
| Runs | 7,263,180 |
| Model Rank | |
| Creator Rank | |
Cost
How much does it cost to run this model? How long, on average, does it take to complete a run?
| Property | Value |
| --- | --- |
| Cost per Run | $0.0002 |
| Prediction Hardware | CPU |
| Average Completion Time | 1 seconds |