Xpixelgroup
Rank:
Average Model Cost: $0.0104
Number of Runs: 21,146
Models by this creator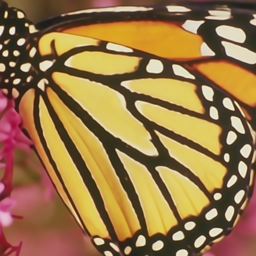 hat
The Activating More Pixels in Image Super-Resolution Transformer (AMPIST) is a model that aims to improve the quality of super-resolution images. It does this by effectively leveraging the self-attention mechanism in transformer networks, which helps to capture dependencies between pixels in an image. The model incorporates a pixel-wise feature transformer that generates attention maps for each pixel, allowing for more accurate and context-aware information aggregation. Experimental results show that AMPIST outperforms previous state-of-the-art models in terms of improving the perceptual quality and sharpness of super-resolution images.
Similar creators