Netease-gameai
Rank:
Average Model Cost: $0.0033
Number of Runs: 3,079
Models by this creator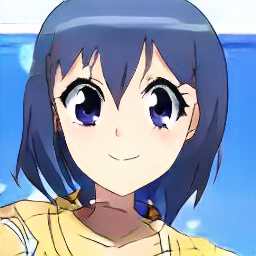 spatchgan-selfie2anime
SpatchGAN-Selfie2Anime is a model that converts selfies into anime-style images. It uses a technique called Image-to-Image translation to generate anime-like features in the input selfie image. The model is trained on a large dataset of paired images, with the input being a selfie and the corresponding output being its anime-style version. The generated anime images exhibit characteristics such as stylized colors, shading, and exaggerated features commonly seen in anime art. This model can be utilized in various applications, like generating anime avatars from real photos or creating anime-style portraits for social media profiles.
Similar creators