Borisdayma
Rank:
Average Model Cost: $0.0000
Number of Runs: 57,178
Models by this creator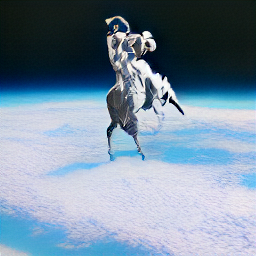 dalle-mini
DALL·E-mini is a text-to-image model that generates images based on textual prompts. This model is a smaller version of the original DALL·E model and has been trained to understand and translate text into visual representations. It uses techniques from natural language processing and computer vision to create highly detailed and realistic images. DALL·E-mini can be used for a variety of applications, including generating artwork, creating visual aids, and even designing new products.
Similar creators